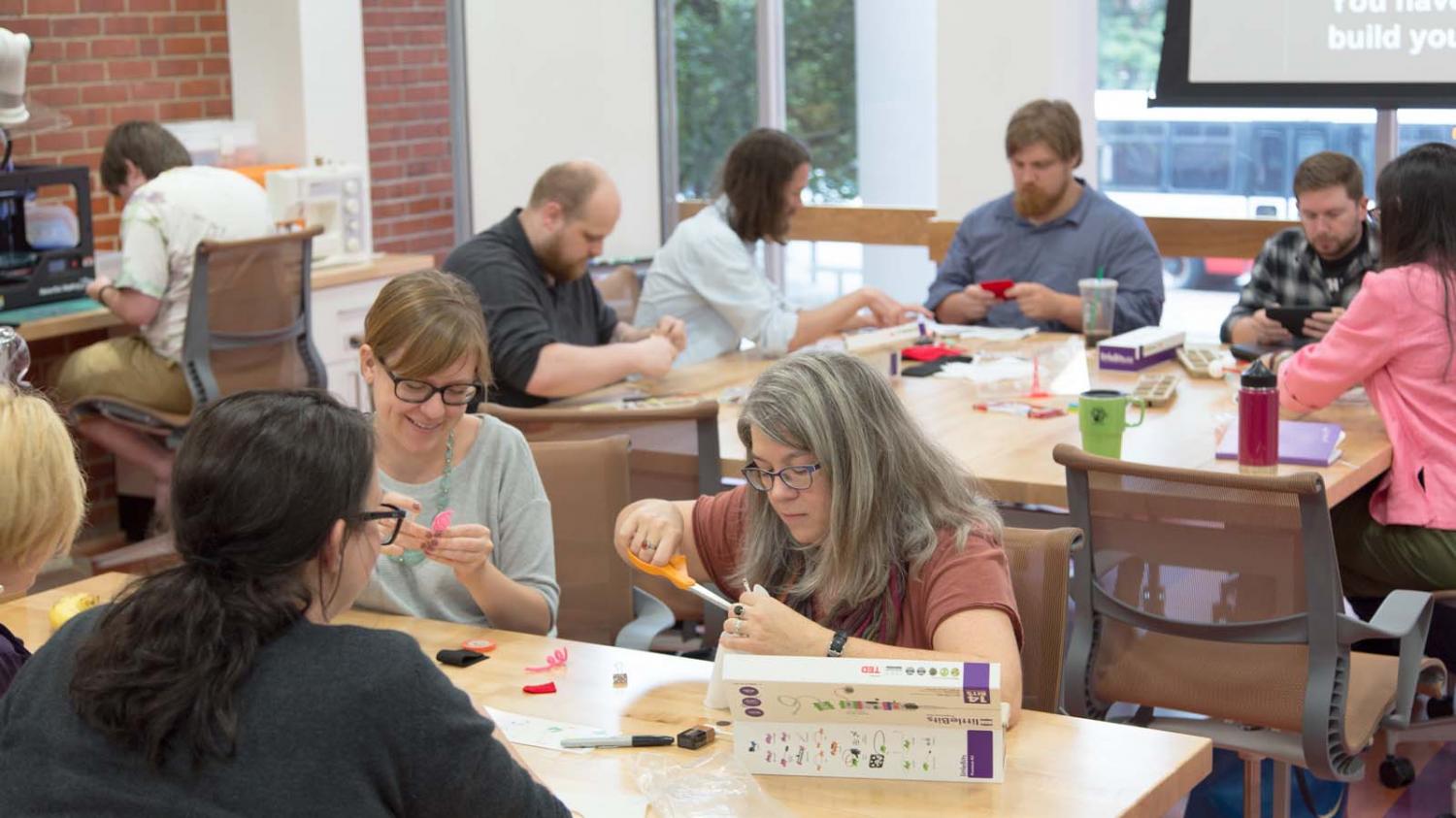 Digital Scholarship in Practice
A monthly workshop and events series at NC State University.
Each month, the Digital Scholarship in Practice (DSiP) series invites students, staff and researchers to join our growing community of practice surrounding digital scholarship and research at NC State. Organized by the Graduate Certificate in Digital Humanities with support from the CRDM Program and the NCSU Libraries, DSiP explores the topics and questions driving digital scholarly practice today.
Each event begins with a brief presentation by a member of our pack, sharing how their research, interests, and practices are being shaped by new spaces and facilities, the demands of emergent research questions or innovative approaches to teaching. Then, we have a conversation among the group, learning from each other's experiences. The series is a great way to make new connections, strengthen collaborations and facilitate conversation of digital scholarship within NC State's mutually supportive DSiP community.